Hair Wax is a solid substance with lots of top-notch qualities similar to hair gel. It contributes a great helping hand to give perfect styling to the hairstyle, but it is significant to apply it properly. As we know, everyone is not professional or expert in using hair wax styling, so we are sharing some tips that will help you in applying wax the right way; so take a glance at the given below information and read the information until the end.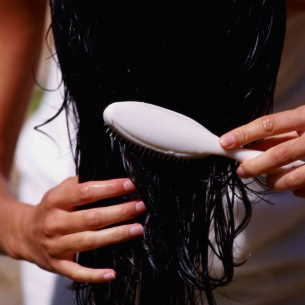 Well, wax can be applied on both dry hair and wet hair for making hairstyles. Many of the individuals are often confused that they are applying wax on dry hair or wet hair? So, to create a perfect hairstyle, it is much better to put wax on damp hair instead of wet hair. It is significant to dry your hair while shaping your hair into the desired hairstyle for getting a basic form of the hairstyle. After that, when you find your hair is completely dry, you can freely apply wax to your hair.
Besides, it depends upon the length and texture of the hair for putting wax on wet hair that can cause outline, flow, and form of hair that will change when your hair dries. You are considering the other aspect that the roots are also dry; otherwise, wet roots might lose the volume of your hair. Therefore, it is highly preferred to use hair wax on completely dry or damp hair. Along with the perfect duration of using hair wax, you must take care of its proper application given below:
Take a sufficient amount of wax
You must take the proper amount of wax instead of putting too much on your hair that can end up the entire look of your hairstyle.
You must apply the hair wax on the ends of the hair only by twirling the tips amongst your fingers. As a result, you will get a layered haircut with an edgy look.
Provide volume to fine hair
Apply a little amount of wax into the hair next t the roots; after that, give a final touch to your hairstyle with a blow-dryer and diffuser attachment.
On the whole, Hair wax is an ideal hair styling product for boosting the thickness of your hair and removing frizz. It works quickly and can be restyled easily if you apply properly on dry hair instead of wet hair. So, always apply wax on dry hair for getting the best results.